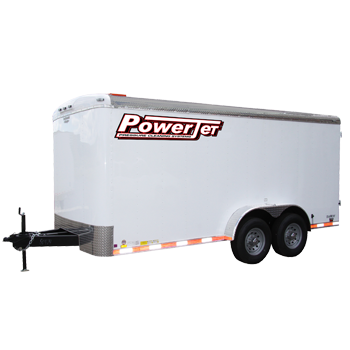 Complete insulated enclosed trailer packages.  Everything has been thought of to ensure your success.  4 to 10 GPM at 3000 to 8000 PSI.  Gasoline or Diesel Driven – Oil Fired.
Media Gallery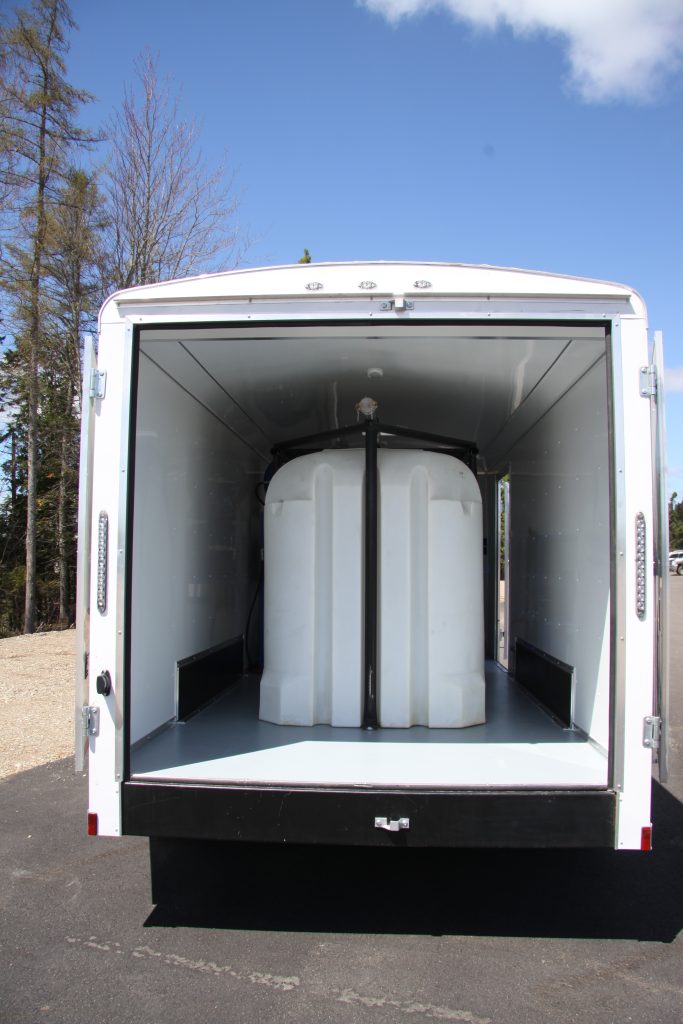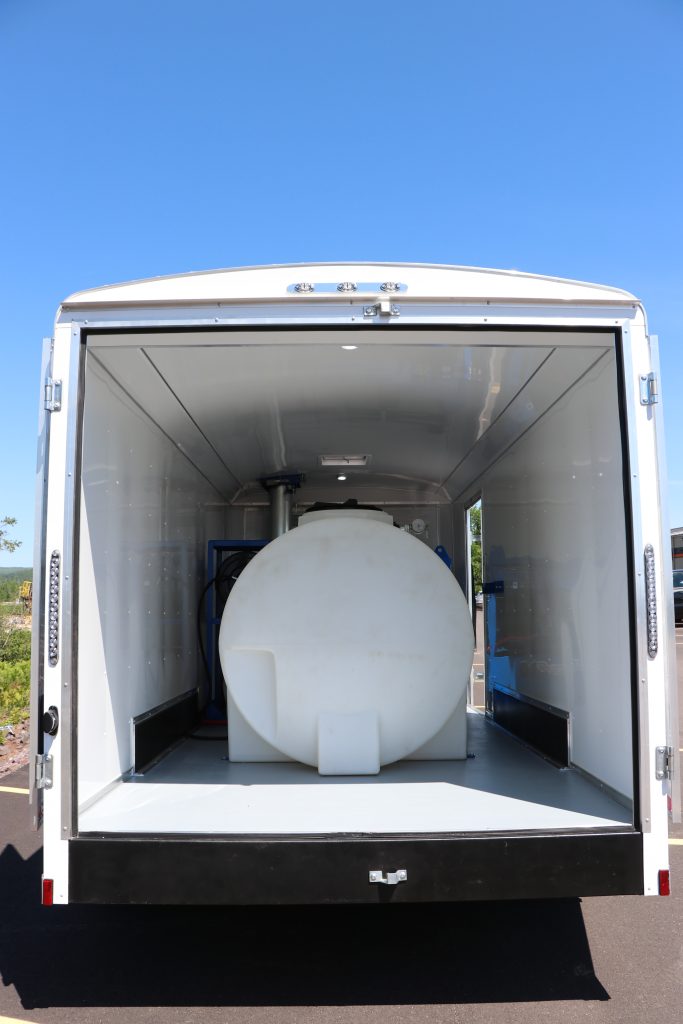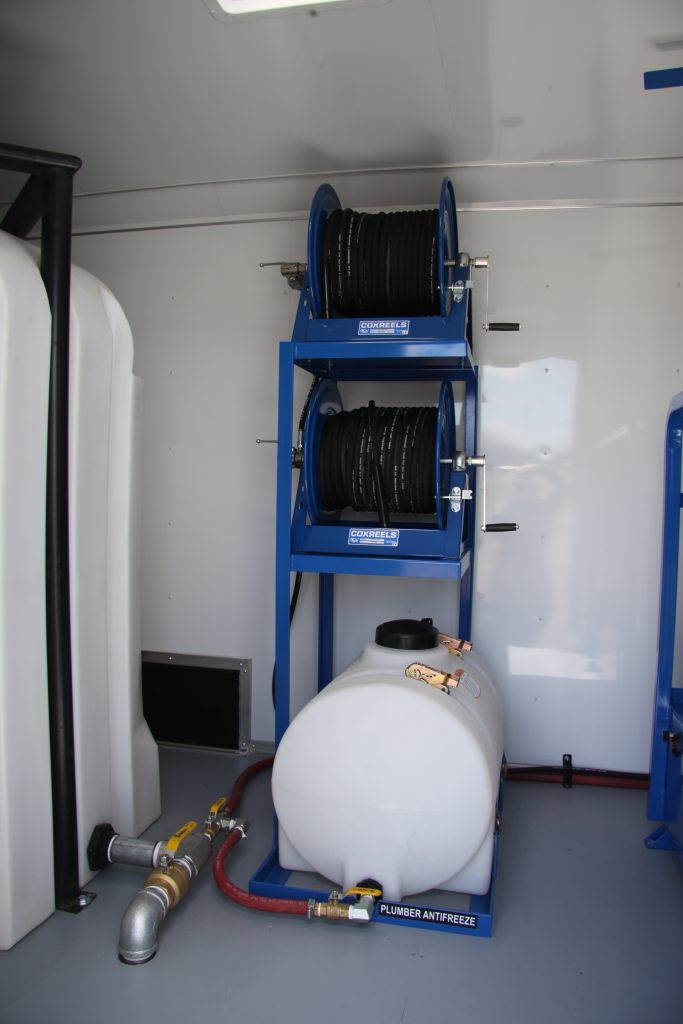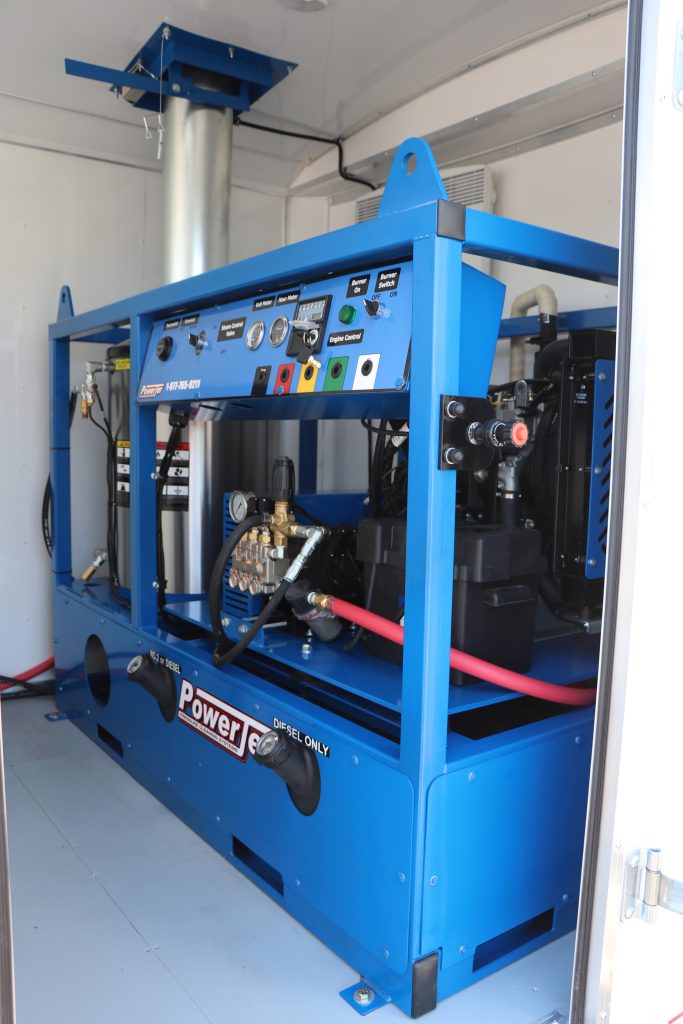 16' Trailer Specifications
Extra Heavy Duty Structure
2 - 7000 lb Axles
18" 10 Ply Tires
Fully Insulated Walls and Ceiling
Spray Foamed Floor
Fully Metal Lined
Doubled Up Floor Beams
Water Tanks
225, 550 and 740-gallon poly water tanks.  The 225 and 550-gallon tanks are secured to the trailer floor with heavy-duty ratchet straps.  The 740-gallon tank is enclosed in a steel pipe frame and bolted to the floor of the trailer.
Dump Valve
Equipped with a 2" dump valve that empties the water tank through the floor.
Reel Rack
Capacity for 2 - 300 foot hose reels.  A wide variety of reel options are available.
Winterization System
36-gallon poly antifreeze tank
Chemical Tank
10-gallon poly chemical tank mounted on top of the water tank for high-pressure soap injection.
Exhaust Vent
These enclosed trailers are equipped with steel roof vents with special safety switches that will not allow the burner to operate without opening the vent.
120 Volt Heater
1500 Watt Heater